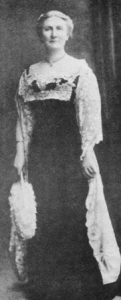 As New Mexico is in the Western District, we support our home in Sierra Madre, California Ltd. The majority of our fundraising helps to support this particular home. As required by our laws, we support different 501 (c)(3) local charities as well.
Each DBE Chapter is allowed to select their own charities to support.
In our New Mexico Chapter, we support our local shelters, the Salvation Army, the Children's Hospital and the Roadrunner food bank.
We also support the Peace Garden, through portions of our membership dues.
We want to continue the work of our founder Mrs. Sarah Josephine Langstaff.